Stories from the Global Church

Here you will find stories from the global church by ELCA global missionaries, scholars, and churchwide staff, brought to you by the ELCA Global Church Sponsorship team.
Joe and Deborah Troester, long-time ELCA missionaries in the Central African Republic, are taking a new assignment in Tanzania. You can read more about their work in their blog, "African Water Log." To support the Troesters, or another of the ELCA's over 240 missionaries in the global church, go to www.ELCA.org/globalchurch/donate.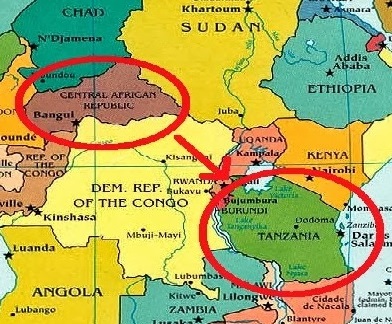 We're moving! Because of the continued insecurity in the Central African Republic, Deborah and I have accepted a new assignment in Arusha, Tanzania. We will be the East Africa regional representatives of the ELCA, helping to oversee projects in Kenya, Madagascar, Rwanda, Tanzania and Uganda. While we miss the Central African Republic, and especially our friends and colleagues in the Lutheran church there, we look forward to establishing relationships with new friends and colleagues in the East Africa region. This is an exciting time to be working in Africa. Churches here are growing faster than in almost any other part of the world; there are even more Lutherans in Tanzania than in the ELCA! We are grateful to those of you who have continued to support us throughout this transition by your prayers, gifts and words of encouragement. Due to the uncertainty of our plans this summer, we were unable to visit many of our supporting congregations. We hope to make up for this on our next visit to the U.S. and thank you for your understanding. We welcome your continued support through ELCA Global Mission. However, if you prefer to support another missionary working in the Central African Republic, or with another project, we certainly understand. For more information on sponsoring us, or other missionaries in the ELCA, contact the Rev. Lanny Westphal at
Lanny.Westphal@elca.org
. Rev. Westphal can also give you information about specific projects supported by the ELCA in Africa and around the world. We look forward to writing more blogs from the East Africa Region, so stay tuned! Joe and Deborah Troester ELCA missionaries to East Africa